A
What type of package we could offer?
As you know the package is very important for the long-distance transportation, especially for some fragile products.
Today we will share our professional package to you, the products include:compact door, PVC foam board, customized PVC Panel,Quartz stone and the cement board.
High pressure laminate (Compact door )
1. Clear the compact door, then use the PE film wrap them to protecting scratching.

2. Then put them into carton with hinge and handle,stick the label.

3. Put on the Pallet and load into container.

4. Or bulk package on the pallet directly, then deliver them by truck.

PVC Foam board
1. Pack some pieces together by PE or Kraft paper.
2. Bulk package on the pallet.

3. Pack into the carton.

4. Both-side film on surface and load into container directly.
(Usually It is for the special size, for example 3.0meter, 5.9meter length)

Customized PVC Panels
1. Collect different sizes by set and wrap together by PE fil, them put into carton.

2. Stick label and load into container.

3. Or bulk package on the pallet directly.

Quartz Stone
1. Separated them by foam EPE and put into the wooden box.

Cement sheet
1. Bulk package on the pallet.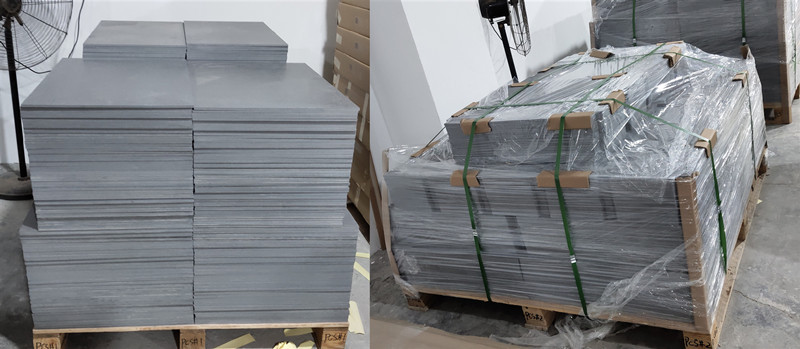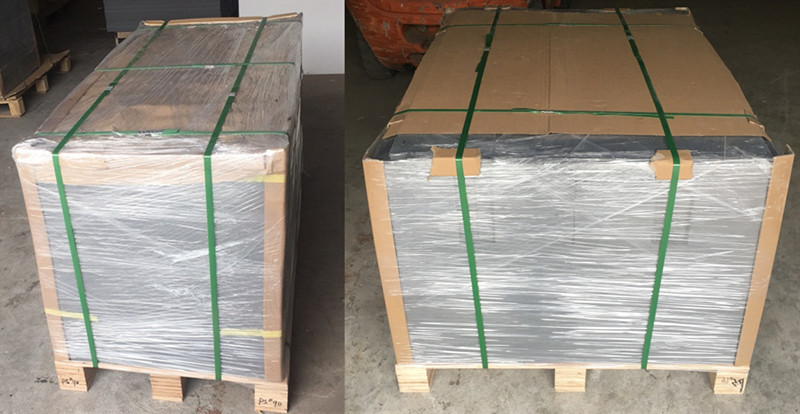 So how do you think above package? Highly appreciated if we can get your comment or suggestion so that we could improve us and make them better and better .
And if you would like to know more details, pls. feel free to contact with us.