What is the difference between corrugated plastic sheet and polypropylene honeycomb panel?
Share
Issue Time

12-10-2018
What is the difference between corrugated plastic sheet and polypropylene honeycomb panel?
Both
corrugated plastic sheet
and
polypropylene honeycomb panel
are a high technology hollow structure with features such as lightweight,non-toxic,waterproof,anti-termite,vibration damping,anti-aging and corrosion resistant.
Through adjusting formula or the chemical treatment of the surface, these polypropylene sheets have excellent performance on properties such as easy printing, UV resistance, flame retardant,electrical conduction and anti-static.
Conductive polypropylene sheets can be tailored to offer electrical properties spanning the surface resistivity spectrum from 103 to 105 ohm/sq.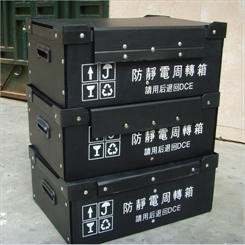 Conductive Turnover Boxes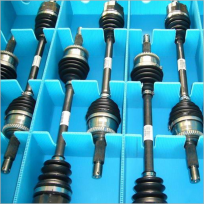 Workpiece Container
But what is the difference between corrugated plastic sheet and polypropylene honeycomb panel?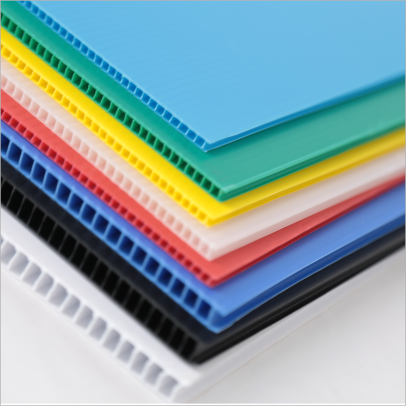 Corrugated plastic sheet is very rich in color. The commonly used colors are: white, yellow, green, blue, red, black, gray etc.Color can also be customized, reaching 90% close to the original.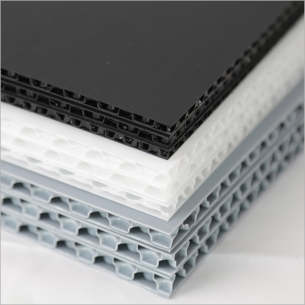 The color of polypropylene honeycomb panel is mainly gray, followed by black and white. The color can also be customized.But due to high processing cost, the customized color is higher than that of corrugated plastic sheet.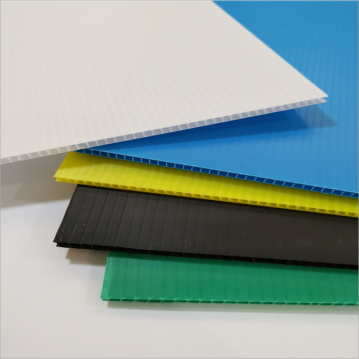 Line pattern surface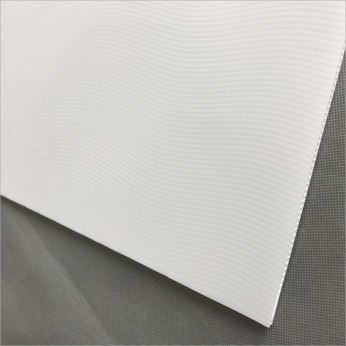 Wave Pattern Surface
Polypropylene honeycomb panel
is a sandwich structure with a honeycomb structure inside and two flat surfaces with either a bubble format or matte finish.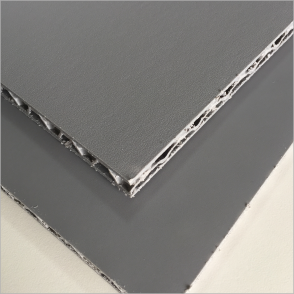 Matte Finish Surface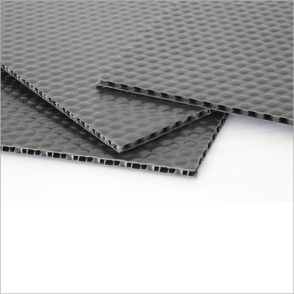 Bubble Format Surface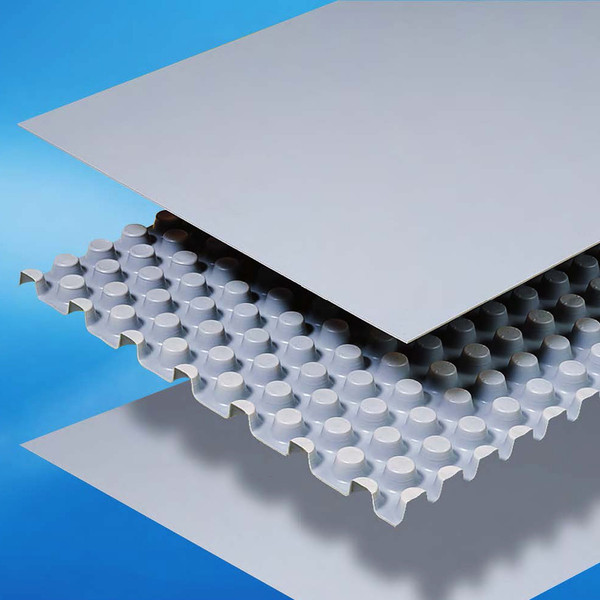 Honeycomb Structure
When compared with corrugated plastic sheet,honeycomb panel has a better performance on resistance to high strength,impact and bendingstresses, and on sound absorption and vibration damping as well due to its different structure.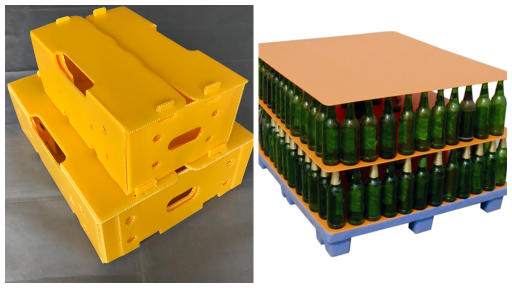 l Turnover boxesof holding fruit or orchids
l Turnover boxes of electrical & electronic appliance
l Turnover boxes of carry-home packs of beverages
l Unit/bulk packs of pharmaceuticals
Industrial usage board such as
wire/cable wrapping,
glass/steel board wrapping,
cushion,rack,
clapboard,
padding board,
luggage carrier,
separating board,
baseboard,
cross board,
etc.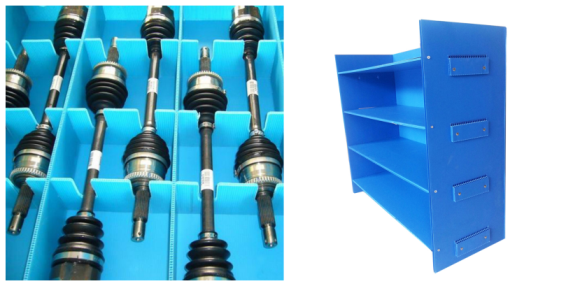 Electronic industry packaging
Electrical and electronic components can be destroyed by electrostatic discharge. Conductive PP corrugated box / sheet prevents the generation of electrostatic charges and conducts previously existing charges away in a controlled manner.
Through corona treatment,
PP hollow sheet can be used as
advertising board,
show board, brand mark,
light box board,etc.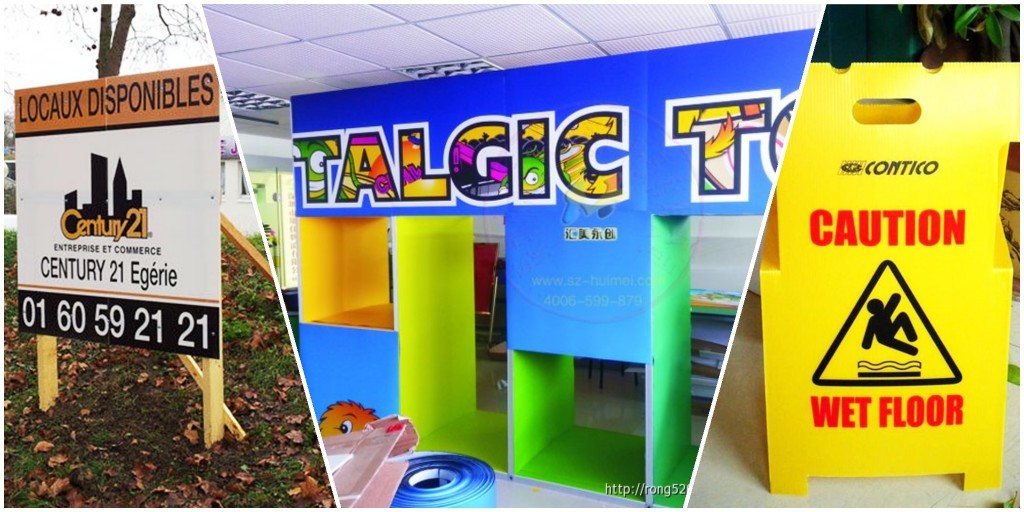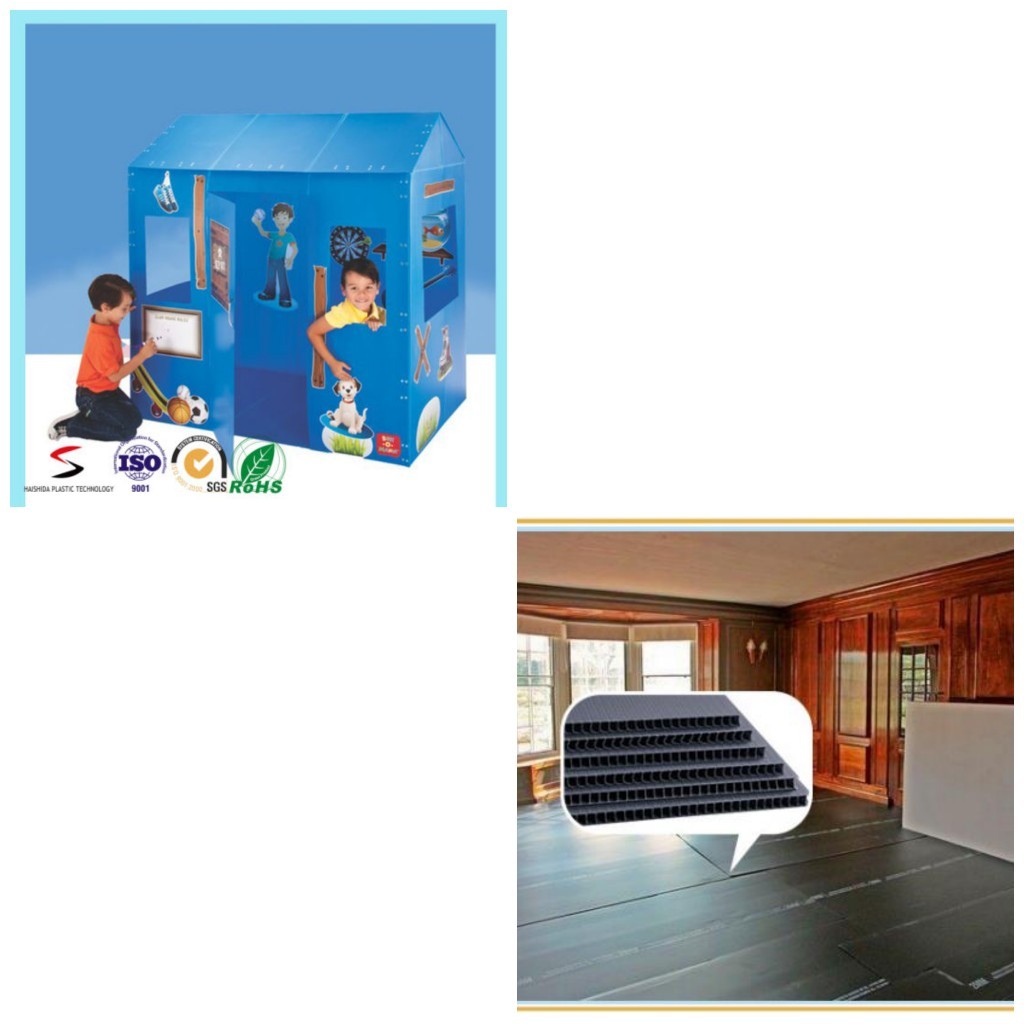 temporary plastic partition wall,
wall covering protection,
roofing sheets,
container covers etc.
Back panel in washing machines,
water heaters,
baby carriages
cars, etc.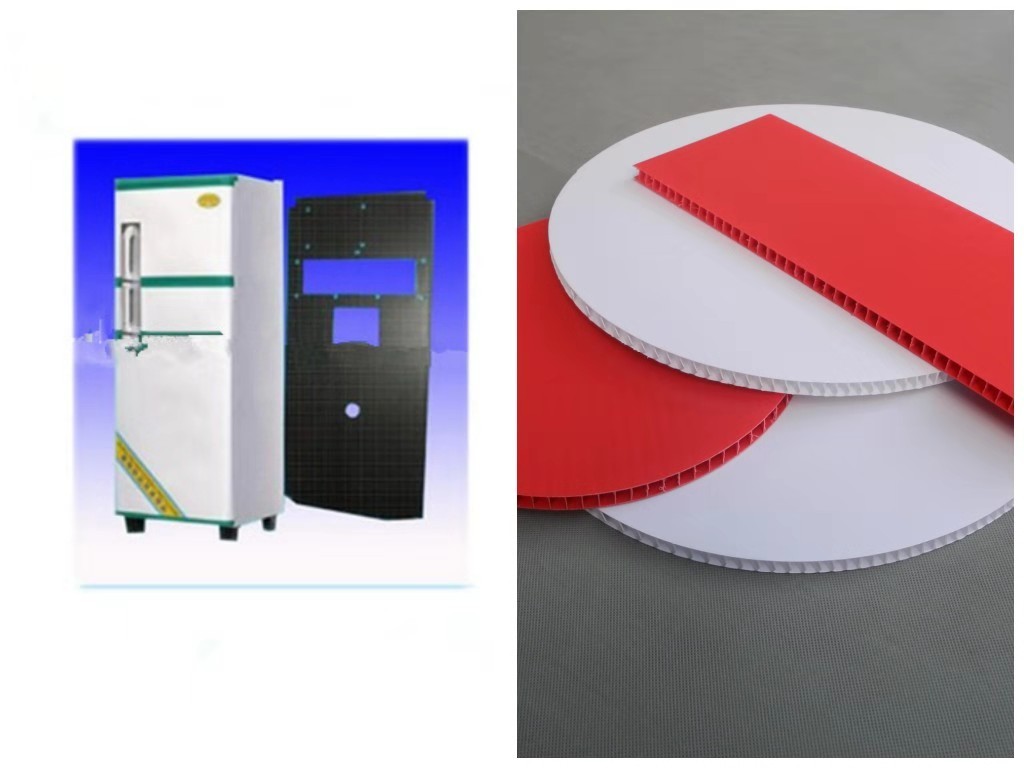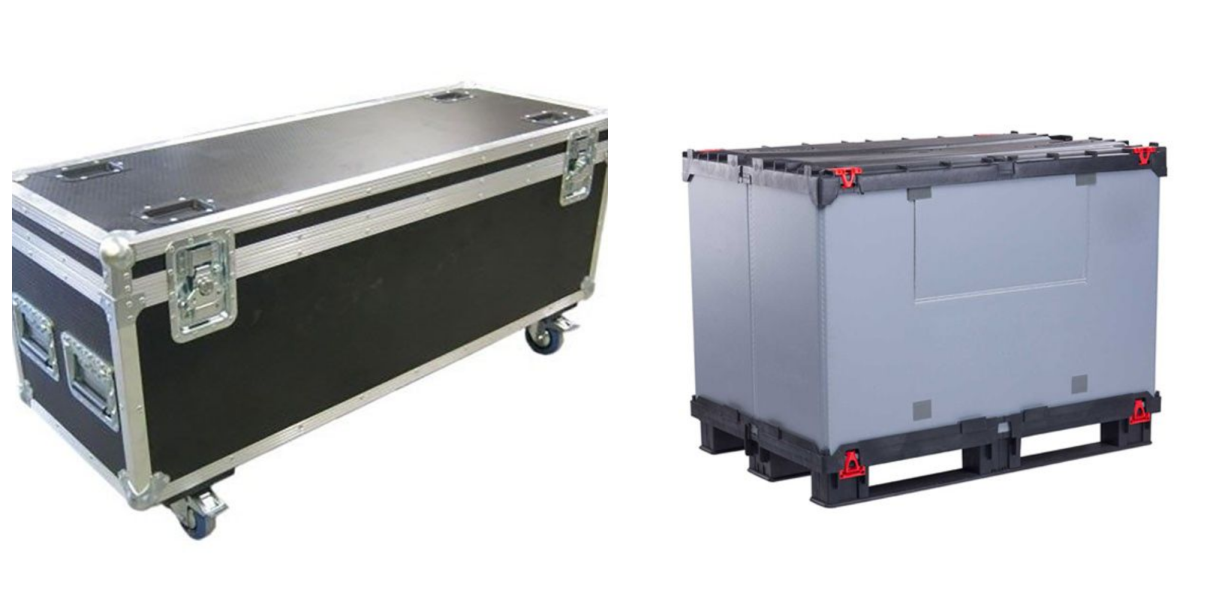 l heavier duty containers / Sleeve-pack/ Foldable containers
l smaller (foldable) packaging boxes
l pastic pallet
honeycomb flat panel for curtain wall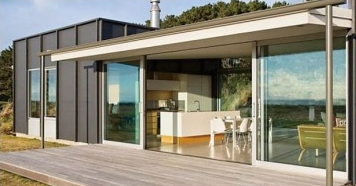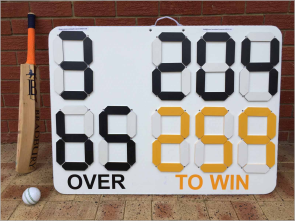 billboard with high stiffness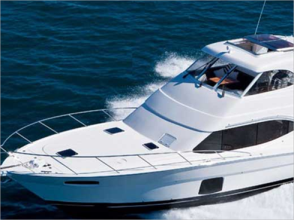 boats, yachts and ships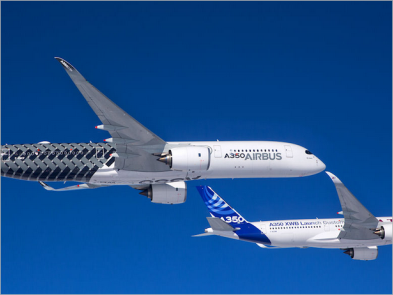 interior aircraft structural panels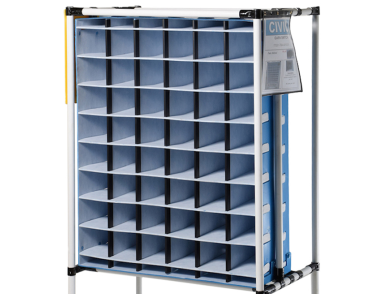 plastic partition wall and merchandise display stand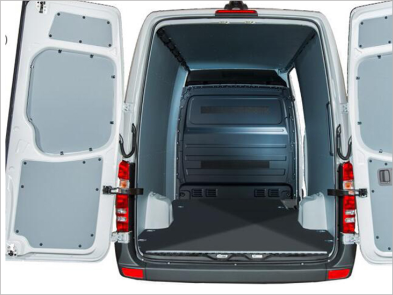 caravan,motorhome,commercial transport vehicle and container truck body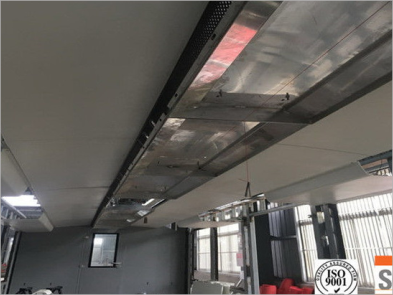 automotive and transportation industries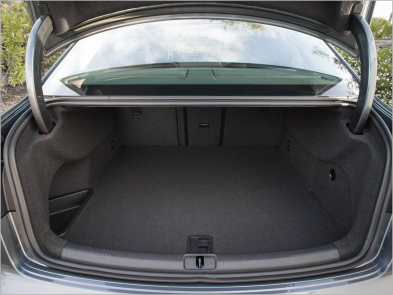 non-woven fabric honeycomb board for trunk mat