How To Distinguish Between HDPE and Polypropylene?
Share
Issue Time

Dec 18,2018
How To Distinguish Between HDPE and Polypropylene?
A synthetic resin built up by the polymerization of propylene.It can be divided into copolymer polypropylene and homopolymer polypropylene.
Polypropyleneis non-toxic,tasteless and waterproof with low density, which can be used at around 100℃.It has good chemical stability and is almost stable except for hot concentrated sulfuric acid, concentrated nitric acid and concentrated alkali attacking.It has excellent high frequency electrical performance and is not affected by temperature, and is easy to be formed as well.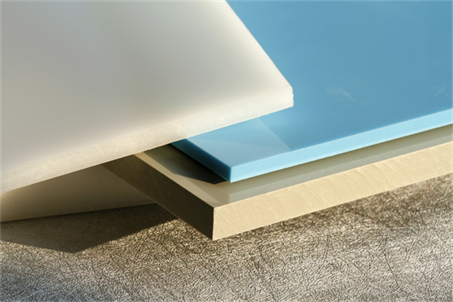 While they have some disadvantages as well.
1. Wear resistance is not good enough.
2. Shrinkage occurs upon cooling after thermal processing.
3. It is easy to crack under low temperature.
4. Low thermal deformation temperature than HDPE's.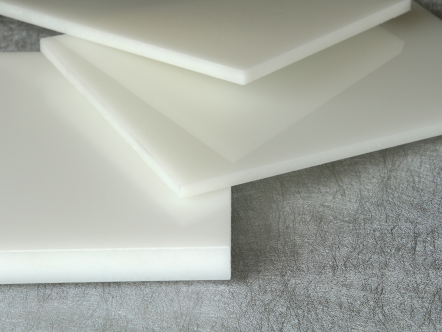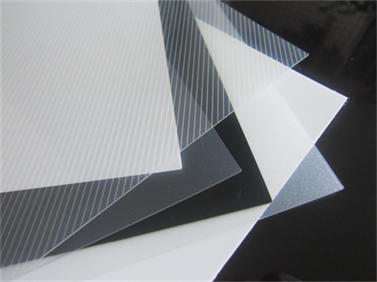 A thermoplastic polymer with variable crystalline structure and an extremely large range of applications depending on the particular type.
PE is odorless, non-toxic, feeling like wax with excellent low temperature resistance (minimum use temperature can reach -100~-70 °C). It has stable chemical properties and is resistant to most acids and alkalis (not resistant to acids with oxidizingproperties). It is insoluble in common solvents at room temperature, has low water absorption and excellent electrical insulation.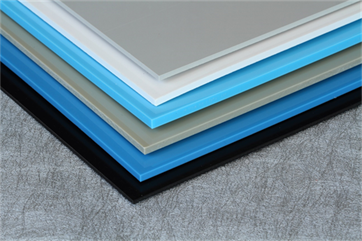 PE are basically divided into three categories: LDPE, HDPEand LLDPE.
HDPE is a high-density polyethylene, which is called "HighDensityPolyethylene" or "HDPE". HDPE is a highly crystalline, non-polar thermoplastic resin.
Main features:
non-toxic, odorless, odorless, melting point is about 130 °C. It has good heat resistance and cold resistance, good chemical stability, high rigidity and toughness, and good mechanical strength. Dielectric properties and environmental stress crack resistance are good as well.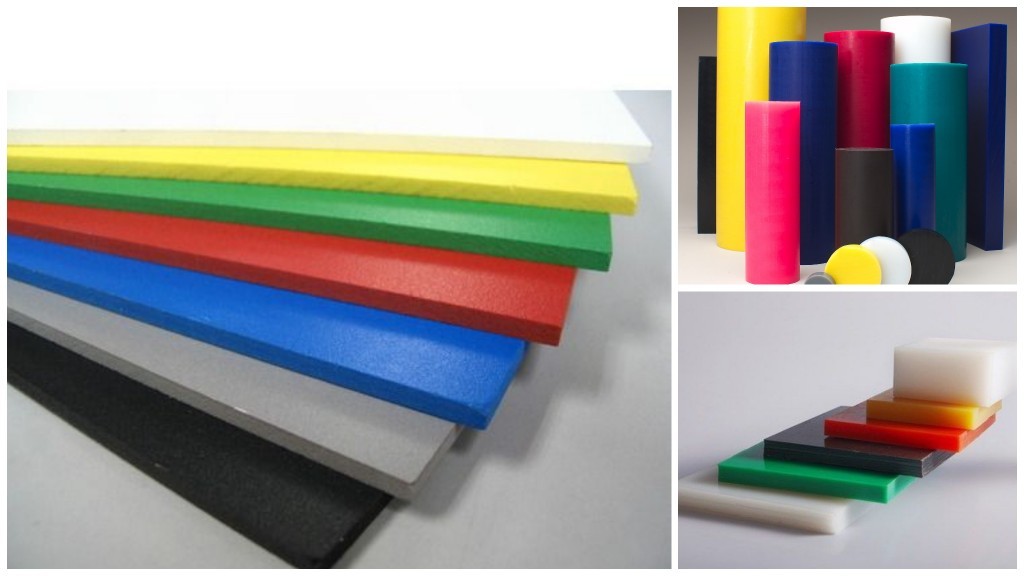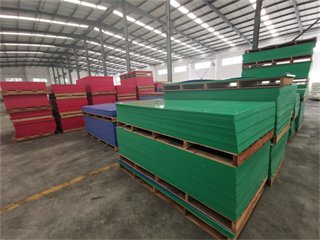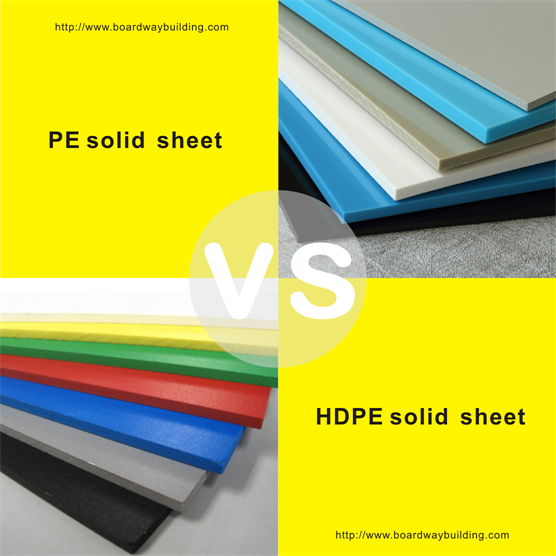 Both PP and HDPE can be used for
food packaging
, and they look similar in appearance. But what are the main differences between the two?
1. HDPE has higher strength and stiffness than PP.
2. PP is more translucent than HDPE.
3. HDPE has better performance on heat resistant, low
temperature resistance, anti-aging and toughness than PP.
4. The price of PP is slightly lower than HDPE.
5. In terms of application, since HDPE performs better than PP in rigidity and strength, it is often used as mechanical parts and components. While PP is often used to make sinks, plating tanks or containers.
So how can we distinguish between PP and HDPE?
1.By Touching
The surface and sides of the HDPE board are smoother, while the cut surface of the PP board has some burrs and feels rough. Therefore, they can be distinguished by touching the surfaces.
2. By Burning
| | | | | |
| --- | --- | --- | --- | --- |
| | | | | |
| | | The PP sample burns with yellow flame and its melts drop relatively quick. | Keep burning with some curling smoke. | |
| | | The HDPE sample burns with blue-yellow flame and its melts drop relatively slow. | Keep burning with heavy smoke. | |