An Ideal Material for Long-term Signage: PVC Foam Board
Share
From

www.boardwaybuilding.com
publisher

Boardway
Issue Time

May 10,2023
Summary
If you're looking for an ideal material for long-term signage, it has to be durable enough to withstand weather and UV radiation as well as corrosion. We highly recommend PVC foam board to you.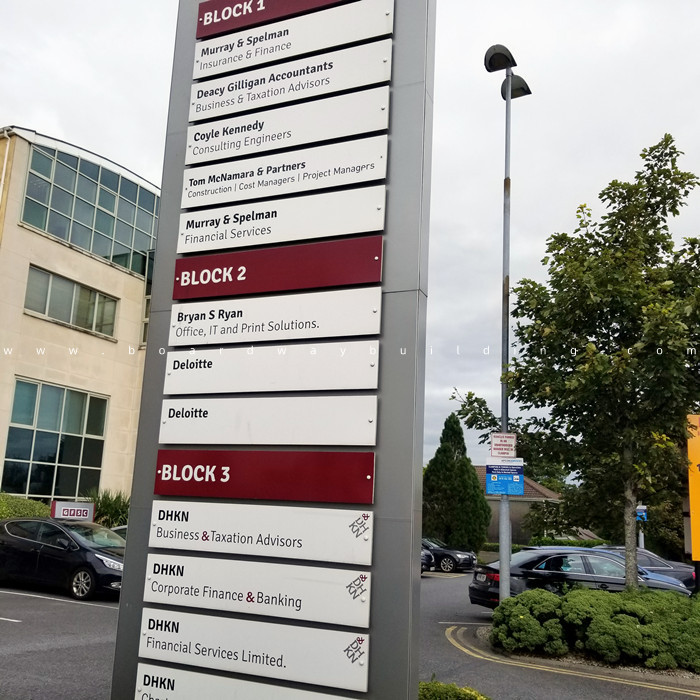 Common materials for making signs include PVC foam board, KT board, acrylic, ABS double-color sheet, PS sheet, ACP (aluminum composite panel), etc. But if it is used as a long-term sign, PVC foam board is the ideal material. Boardway is a professional supplier of PVC foam boards, we know exactly which characteristics of PVC foam boards make them suitable for long-term use of signs.

Is PVC foam board suitable for long-term signage? Why?
Yes, PVC foam board is suitable for long-term signage due to its durability and weather resistance. Although PVC foam board has a foam core, it is a closed-cell material, which means it is waterproof and does not absorb moisture. Based on polyvinyl chloride resin, it resists chemicals and, with the help of additives, UV rays and other environmental factors that can cause signs to deteriorate over time. Known for its high strength-to-weight ratio, PVC foam board is durable even in harsh outdoor conditions. In addition, PVC foam board is easy to use and suitable for custom signage design.
Let us explain in detail why PVC foam board is suitable for long-term signage.
Weather Resistance

PVC foam board has a closed-cell structure, such a structure proves that it is moisture-resistant and water-resistant. This makes it ideal for use in outdoor environments where it is exposed to rain, humidity, and other elements. In addition, PVC foam board has the characteristics of anti-ultraviolet radiation, so it is not easy to fade or change color over time under sunlight.

Durability

PVC foam board has a high strength-to-weight ratio, which means it is strong and durable yet lightweight. This makes it resistant to impacts and other forces that could damage or deform the signage. In addition, PVC foam board is less prone to warping and bending and can retain its shape over time.

Chemical Resistance

PVC foam board uses polyvinyl chloride resin as the main raw material, which means that it is resistant to many chemicals, including acids, alkalis, solvents, etc. This makes it suitable for use in environments where exposure to these substances is a concern, such as industry or laboratories.

Ease of Processing

PVC foam sheets can be easily cut, drilled, routed and shaped using common hand tools. This makes it easy to create custom logos of all shapes and sizes. In addition, PVC foam sheets can be easily printed using a variety of printing methods, including screen printing, digital printing, and heat transfer printing.
Cost-effective

PVC foam board is a cost-effective alternative to many other signage materials such as metal or acrylic or ACP. Compared with many other materials, PVC foam board is lighter in weight, which is convenient for workers to carry and install, and reduces the difficulty of work, resulting in a lower cost of production, transportation, and installation. Perfect for long-term signage projects requiring extensive signage.

Flame Retardancy

Ordinary PVC foam board is self-extinguishing when away from fire, and the fire-resistant reinforced board meets ASTM E84 Class A, is non-flammable, and complies with local material safety regulations.

Overall, the combination of weather resistance, durability, chemical resistance, ease of use, and cost-effectiveness makes PVC foam board a practical and popular choice for long-term signage. However, as a PVC foam board manufacturer, our suggestion is: when purchasing PVC foam boards, it is best based on the actual application of the signage, including the way of use, use environment and service life, and then let your supplier customizes the production for you.

Boardway
is a Chinese manufacturer and supplier of PVC foam board. We have more than 15 years of experience in the manufacture and application of PVC foam board and other plastic sheets. If you would like to know more about PVC foam board, or you have the needs of custom PVC foam board, please feel free to WhatsApp Helen at +86 13828266785 or email us at sale@boardwaybuilding.com.
Boardway Processing Services
1. Cut to size and CNC engraving
2. Silk screen printing, digital printing, painting
3. Thermal processing, bending, embossing
4. Pre-drill, nail, screw and assemble
5. Sanding, PUR lamination, PVC edge banding
6. Corners and edges rounding, chamfering, grooved and tongued
Click
here
to visit our factory.