A Trusted PVC Foam Board Manufacturer in China
Share
From

www.boardwaybuilding.com
publisher

Boardway
Issue Time

2023/09/20
Summary
Boardway: leading PVC foam board manufacturer offering top-quality custom solutions. Find eco-friendly PVC foam boards, explore versatile applications, and get in touch with your trusted supplier.
Since 2006, Boardway has been a frontrunner in the PVC foam board industry. With an unwavering commitment to excellence, customization, and deep-rooted industry expertise, we've evolved into a leading PVC foam board manufacturer in China.
Our journey began with a profound exploration of PVC foam board production processes, fabrication techniques, and their diverse applications. Over the years, we've garnered invaluable experience and a reputation for delivering quality that exceeds expectations.
Section 1: Our Manufacturing Process

At Boardway, precision and excellence define our PVC foam board manufacturing process. Nestled in Shaoxing, Zhejiang Province, with close proximity to Ningbo and Shanghai ports, our state-of-the-art facility boasts 12 extrusion lines and 1 lamination line. We specialize in producing and supplying a wide array of PVC foam board materials, including
PVC celuka foam board
,
PVC free foam board
,
PVC co-extruded foam board
,
WPC foam board (Wood PVC Composite)
,
PVC concrete formwork
, and
PVC decoration panel (laminated PVC foam board)
.
The Essence of Quality

Our journey to deliver exceptional PVC foam boards commences with stringent raw material selection. We adhere to the use of high-quality 100% virgin PVC resin and additives, minimizing material alterations to ensure consistent product excellence. This commitment to quality begins at the very foundation of our manufacturing process.
Real-Time Monitoring and Inspection

Throughout production, our dedicated team of production and quality control personnel conducts real-time monitoring of each production line. Additionally, at 30-minute intervals, a sample board (full size board) is extracted from each production line, subjected to comprehensive product testing, and its data meticulously recorded. This meticulous process ensures that every PVC foam board adheres to the highest quality standards.
The Art of Composition

Within the industry, it is widely acknowledged that the combination and ratio of raw materials used in PVC foam board production profoundly influence its physical properties, namely strength and toughness. With over 15 years of expertise in PVC foam board manufacturing, our team of seasoned professionals brings their extensive knowledge to the table. This expertise guarantees our ability to consistently provide customers with high-quality PVC foam board products, characterized by unmatched strength and durability.
Our unwavering dedication to precision and the pursuit of excellence in every step of our manufacturing process makes Boardway the trusted choice for top-quality PVC foam board solutions.

Section 2: Product Range and Customization

Diverse Product Range

At Boardway, we take pride in offering a comprehensive array of PVC foam board products, ensuring versatility to meet various project requirements. Our product range spans different thicknesses, sizes, and colors, allowing you to choose the ideal fit for your needs. Whether it's a standard thickness for common applications or a specialized requirement, we've got you covered.

Type

PVC Sign Board

Expanded PVC Foam

Co-extruded PVC Foam

Length

1830mm, 2440mm, 3050mm, 4800mm, 5490mm, length can be customized

Max. Width

1220mm, 1560mm, 2050mm

915mm, 1220mm

1220mm

Thickness

1mm - 5mm

3mm - 30mm

3mm - 20mm


Density

0.45 - 0.9g/cm3

0.4 - 1.1g/cm3

0.45 - 0.9g/cm3

Surface

Matte Smooth

Smooth, Textured, Sanded

Glossy


Color


White, Black, Grey, Custom Colors Available

White, Black, Grey, Custom Colors Available

Available in Single or Double-Colored Boards, with Customizable Colors
Customization Beyond Limits

Boardway stands out not only for its diverse product range but also for its unparalleled customization capabilities. We understand that every project is unique, which is why we offer tailor-made solutions to meet your specific requirements. Whether you need a particular thickness, a custom size, or a specific color, we're equipped to deliver.

Specialty Products and Services

In addition to standard PVC foam boards, we offer specialty products and services to cater to a wide range of needs:

Printed Boards: Elevate your projects with custom-printed PVC foam boards. Our printing services ensure high-resolution graphics, perfect for signage, displays, and promotional materials.
Special Finishes: Explore our range of special finishes to achieve the desired look and feel for your applications. From matte to gloss, we provide the finish you envision.

Precision Customization Facility

For precision cutting, shaping, engraving, silk-screen printing, digital printing, thermoforming, and various customized processing needs, our dedicated facility in Dongguan, Guangdong, is equipped to fulfill all your bespoke requirements. We understand that innovation knows no bounds, and we're here to make your vision a reality.
At Boardway, we're not just about providing PVC foam boards; we're about empowering your creativity and ensuring that your unique project requirements are met with precision and excellence.
Section 3: Quality Assurance

Our Unwavering Commitment to Quality

Quality isn't just a buzzword at Boardway; it's at the core of our ethos. We are dedicated to delivering PVC foam board products that exceed industry standards and customer expectations.

Certifications and Compliance

To ensure our commitment to quality is upheld at every level, we adhere to stringent industry certifications and standards. Our quality management system is ISO 9001:2015 certified, reflecting our dedication to maintaining exceptional quality control throughout our operations.

Environmental Responsibility

Our commitment to quality extends to our environmental responsibility. Our PVC foam board products are compliant with RoHS and REACH standards. This ensures that not only are our products of the highest quality, but they are also environmentally conscious.

Real-World Validation

Our commitment to quality isn't just theoretical; it's validated by the real-world experiences of our customers. We take immense pride in the positive feedback we receive from satisfied clients who have experienced the durability, performance, and reliability of our PVC foam boards in their projects.
Here are a few words from our esteemed clients:
Straya Obscura, Designer, United States ----- "Boardway's PVC foam boards have consistently met and exceeded our project requirements. Their commitment to quality is evident in every board we use."
Trevor & Damien, Founders, Australia ----- "Quality and reliability are crucial to our projects, and Boardway has never disappointed. Their adherence to international standards gives us peace of mind."

Case Studies

We have also compiled case studies that showcase how our PVC foam boards have been integral to the success of various projects. These studies provide tangible evidence of the quality, durability, and performance of our products in real-world scenarios.
At Boardway, quality assurance is not just a process; it's our promise. We stand behind our products and the value they bring to your projects, ensuring that every PVC foam board you receive is a testament to our unwavering commitment to excellence.
Section 4: Applications and Industries Served

Versatility Beyond Measure

Boardway's PVC foam boards are renowned for their remarkable versatility, making them a preferred choice across a multitude of applications. Here's a glimpse into the diverse industries and projects where our PVC foam boards have excelled:

1. Signage and Display
Our PVC foam boards are ideal for creating eye-catching signage and displays. Their smooth surface provides an excellent canvas for vibrant graphics and messages. Whether it's for indoor or outdoor use, our boards ensure that your message stands out.
2. Construction and Building
PVC foam boards have made significant inroads into the construction and building industry. They are used for applications such as wall cladding, ceiling panels, and decorative elements. Their durability and resistance to environmental factors make them a reliable choice.
3. Marine and Outdoor Applications
The ability of our PVC foam boards to withstand moisture, UV exposure, and harsh weather conditions makes them a top choice for marine and outdoor applications. From boat interiors to outdoor signs and displays, our boards excel in challenging environments.
4. Furniture and Cabinetry
Designers and craftsmen appreciate the ease with which our PVC foam boards can be cut, shaped, and crafted. They are a preferred material for creating custom furniture, cabinets, and interior decor elements.
5. Interior Design and Decor
PVC foam boards add a touch of elegance to interior spaces. They are used for wall panels, room dividers, and decorative accents. Their versatility allows for intricate designs and customized aesthetics.
6. Advertising and Promotions
Businesses rely on our PVC foam boards for effective advertising and promotional materials. They are the go-to choice for creating attention-grabbing posters, banners, and point-of-sale displays.
7. Art and Craft Projects
Artists and crafters appreciate the workability of our PVC foam boards. They use them for a wide range of creative projects, from model making to sculpting.
Case Studies and Real-World Applications

To illustrate our PVC foam boards' real-world performance, we have compiled case studies and images showcasing their
successful application
in various industries and projects. These examples provide tangible evidence of the versatility, durability, and exceptional performance of our products.
At Boardway, we take pride in being an integral part of diverse industries and projects, providing PVC foam board solutions that empower creativity and deliver outstanding results.
Section 5: Sustainability and Environmental Responsibility

Our Green Commitment

At Boardway, our commitment to excellence extends beyond product quality; it encompasses environmental responsibility. We believe that sustainable practices are integral to the future of our planet and the success of our customers.

Eco-Friendly Manufacturing

We take pride in our eco-friendly manufacturing processes. Our PVC foam boards are manufactured using materials that meet RoHS and REACH standards. These standards restrict the use of hazardous substances, ensuring that our products are environmentally responsible from the ground up.

Reduced Environmental Impact

Our dedication to using high-quality PVC resin and additives minimizes material alterations during production. This results in reduced waste and a more efficient manufacturing process, further reducing our environmental footprint.

Recyclability

Our PVC foam boards are inherently recyclable, contributing to a circular economy. When customers choose our products, they have the option to recycle them responsibly, reducing the burden on landfills and conserving resources.

Customer Benefits

Choosing environmentally conscious products isn't just about preserving the planet; it's also a sound business decision. When you opt for Boardway's sustainable PVC foam boards, you benefit in the following ways:

Eco-Friendly Image: Show your customers and stakeholders your commitment to sustainability, enhancing your brand's reputation.
Compliance Assurance: Our adherence to international environmental standards ensures that your projects align with regulatory requirements.
Resource Efficiency: By using recyclable materials, you contribute to resource conservation and promote responsible resource management.
Future-Proofing: As sustainability becomes increasingly important, opting for eco-friendly materials positions your projects for long-term success.

Partnering for a Sustainable Future

By choosing Boardway's environmentally conscious PVC foam boards, you not only gain access to top-quality products but also become a partner in our mission to protect the environment. Together, we can build a greener future for generations to come.
At Boardway, sustainability is not just a word; it's a way of doing business, and it's a commitment we extend to our customers, empowering them to make environmentally responsible choices.
Section 6: Customization Services

Tailored Solutions for Your Unique Needs

At Boardway, we understand that no two projects are alike. That's why we offer comprehensive customization services, ensuring that you get precisely what you need for your unique requirements.

The Customization Process:

1. Consultation:
It all begins with a conversation. Reach out to our team to discuss your project's specific needs. Whether it's a particular thickness, size, color, or performance requirement, we're here to listen and understand.
2. Expert Guidance:
Our experienced team will guide you through the customization process. We'll offer recommendations, suggest suitable materials, and help you make informed decisions to achieve your project's objectives.
3. Prototyping and Sampling:
Before full-scale production, we provide prototyping and sampling services. This allows you to assess the suitability of the customized PVC foam board for your application.
4. Precision Manufacturing:
Once you've approved the prototype, we initiate production with meticulous attention to detail. Our state-of-the-art facility is equipped to deliver customized PVC foam boards with uncompromising precision.
Success Stories in Customization

To showcase our expertise in customization, here are a few successful projects where our tailored solutions made a significant impact: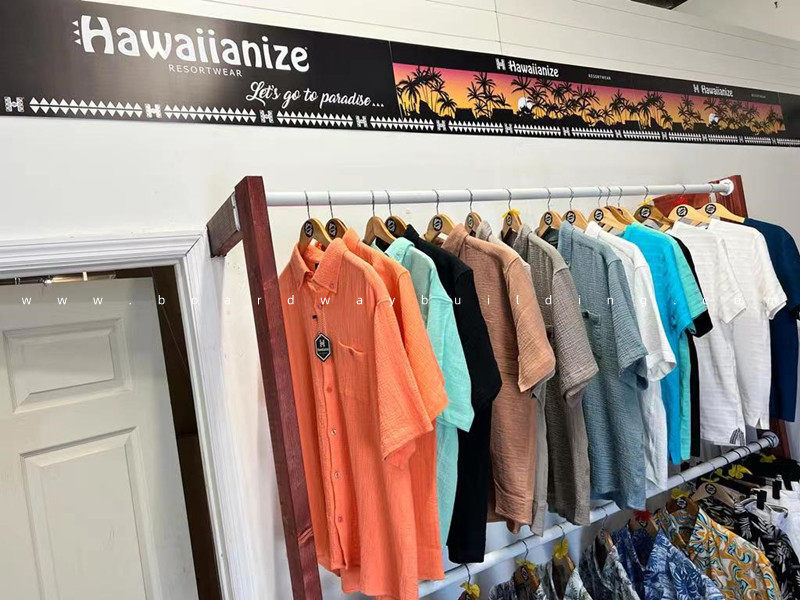 Retail Store Signage Transformation
Challenge

The clothes store wanted to enhance their store's visual appeal and effectively showcase their products.
Solution

They utilized PVC Foam Board to create eye-catching signage and product displays, resulting in increased customer engagement and sales.
Testimonial

"Using PVC Foam Board has completely transformed our store. The signage looks professional and has helped us attract more customers. Highly recommended!" - John Smith, Shop Manager
Custom Cabinet Panels for Kitchen
Challenge

Cabinet Makers sought high-quality and durable materials for creating custom cabinet panels that would withstand daily use and provide an appealing aesthetic for kitchen renovations.
Solution

They incorporated PVC Foam Board as the material for their cabinet panels, utilizing its excellent moisture resistance, durability, and ease of customization. The PVC Foam Board panels offered a seamless and sleek finish that enhanced the overall look of the kitchen cabinets.
Testimonial

"The PVC Foam Board's moisture resistance and durability make it perfect for kitchen environments, and the ability to customize the panels according to our clients' preferences has given us a competitive edge in the market." - John Smith, Owner, Cabinet Makers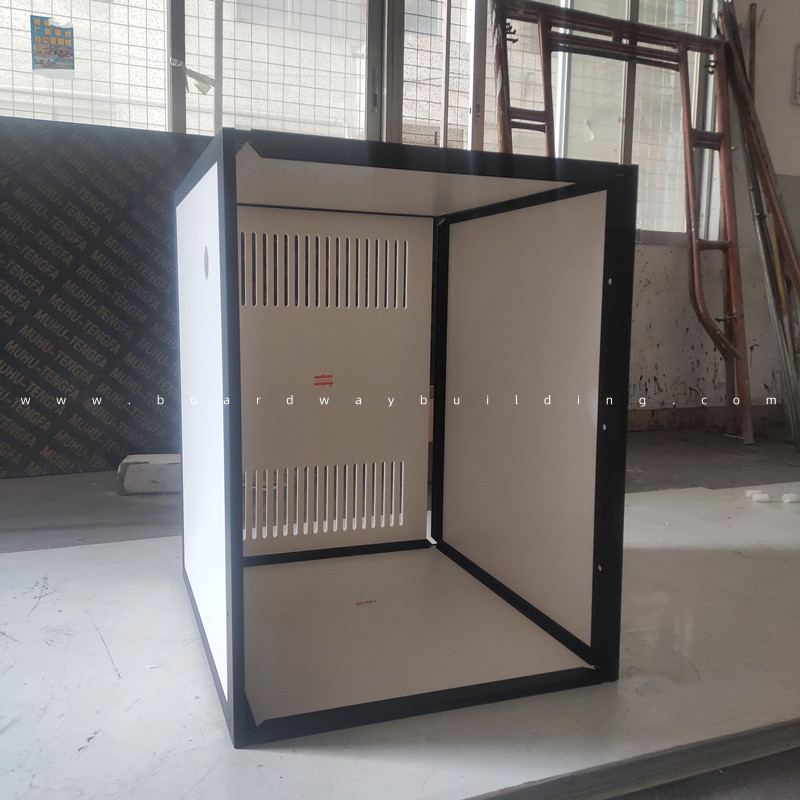 Unleash Your Imagination

With Boardway's customization services, the possibilities are limited only by your imagination. Whether you have a specific vision or need guidance in material selection, we're here to collaborate and bring your ideas to life.
Partner with Boardway for your next project, and experience the power of tailored PVC foam board solutions designed to meet your exacting standards and project needs.
Section 7: Contact Information and Ordering Process

Getting in Touch

Have a project in mind or questions about our products and services? We're here to assist you. Reach out to us through any of the following means:
📞 WhatsApp/Wechat: +8613828266785
📧 Email: sale@boardwaybuilding.com
Ordering Made Easy

Placing an order for Boardway's PVC foam boards is a straightforward process designed with your convenience in mind:

1. Contact Us:
Begin by reaching out to us through your preferred contact method. Share your project details, specifications, and any customization requirements you have in mind.
2. Consultation:
Our team will connect with you to discuss your project in-depth. We'll provide expert guidance and insights to ensure you get the right PVC foam boards for your needs.
3. Quotation:
Based on our consultation, we'll provide you with a detailed quotation that includes pricing, lead times, and any additional information you may require.
4. Approval and Confirmation:
Once you're satisfied with the quotation and customization details, confirm your order, and provide any necessary approvals.
5. Production and Delivery:
Sit back and relax while we put our state-of-the-art manufacturing facility to work. We'll produce your customized PVC foam boards with precision and care.
6. Delivery to Your Door:
We offer worldwide shipping, ensuring your order reaches you wherever you are. Rest assured, your PVC foam boards will arrive on time and in pristine condition.
Request a Quote

If you're ready to explore how Boardway's PVC foam boards can elevate your project, don't hesitate to request a quote. We're here to provide you with all the information you need to make an informed decision.
At Boardway, we value your inquiries and orders, and we're committed to delivering exceptional products and services tailored to your exact requirements. Reach out to us today, and let's embark on a journey to transform your project into a resounding success.
In summary, choosing Boardway as your PVC foam board manufacturer offers distinct advantages. We prioritize quality, customization, and customer satisfaction.
Our commitment to quality is reflected in our ISO 9001:2015 certification and compliance with RoHS and REACH standards.
We excel in customization, meeting unique project needs with precision.
Partner with us to explore our product range and get tailored solutions.
Contact our team anytime for inquiries or quotes. Boardway is your choice for quality, customization, and customer-centric service. Join us in your PVC foam board journey today.
Boardway
is a Chinese manufacturer and supplier of PVC foam board. We have more than 15 years of experience in the manufacture and application of PVC foam board and other plastic sheets. If you would like to know more about PVC foam board, or you have the needs of custom PVC foam board, please feel free to WhatsApp Helen at +86 13828266785 or email us at sale@boardwaybuilding.com.
Boardway Processing Services
1. Cut to size and CNC engraving
2. Silk screen printing, digital printing, painting
3. Thermal processing, bending, embossing
4. Pre-drill, nail, screw and assemble
5. Sanding, PUR lamination, PVC edge banding
6. Corners and edges rounding, chamfering, grooved and tongued
Click
here
to visit our factory.