WPC Board VS MDF Board, Which One to Choose?
Share
From

www.boardwaybuilding.com
publisher

Boardway
Issue Time

Sep 19,2022
Summary
If the outer skin is damaged, the non-waterproof MDF board is easy to absorb water, mold and corrode when used in a humid environment. Are there waterproof, more durable alternatives? WPC board.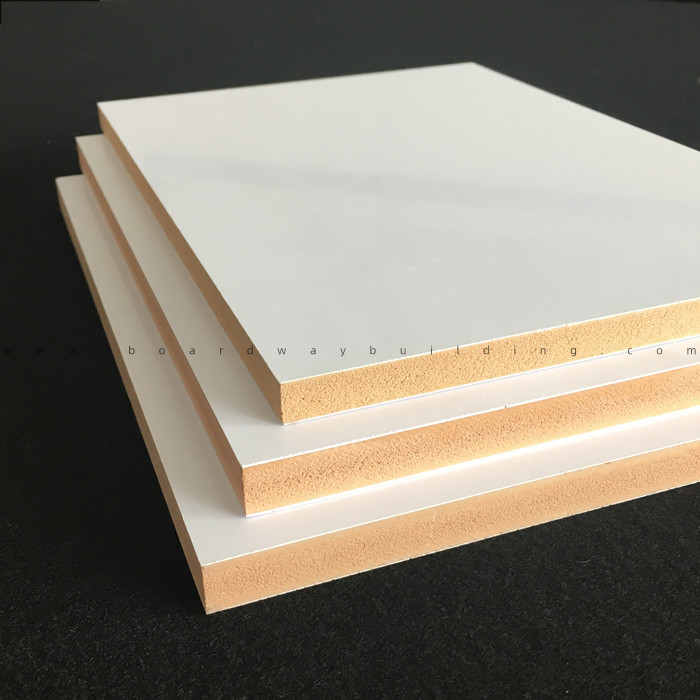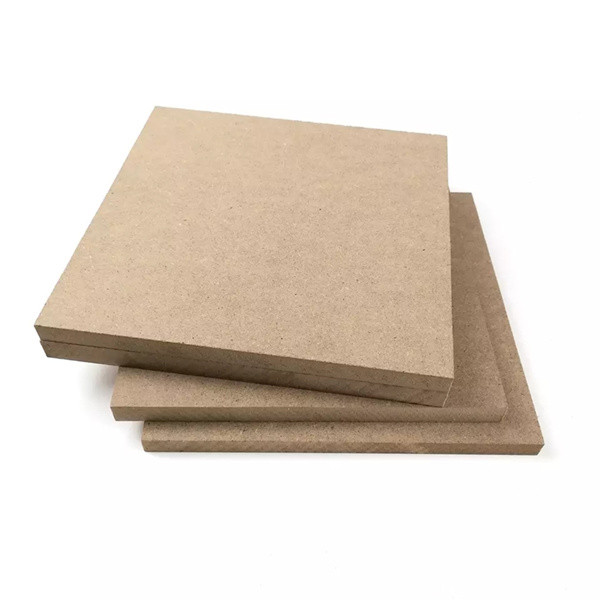 When it comes to MDF boards, everyone must be familiar with them. It is the most common wooden building board in the building materials market. It is also the most commonly used material for the manufacture of interior furniture and decorative panels.
MDF board is short for medium density fiberboard, also called MDFB board. MDF is a man-made board whose main components are wood fiber and resin glue. It is a furniture building board that replaces solid wood boards through the manufacturing process of hot grinding, sizing, drying and hot pressing.
There is a reason why MDF board is popular. It is uniform in material, not easy to deform, easy to process and bend, and more importantly, it has a lower price than solid wood. But MDF board also has fatal shortcomings, that is, it releases formaldehyde and is not moisture-proof.
Why do we say MDF contains formaldehyde?

The main raw material of MDF is wood fiber or plant fiber. The raw material itself does not contain formaldehyde. However, MDF needs to be added with an adhesive when making it, and formaldehyde is derived from the adhesive. Adhesive is a necessary material for the manufacture of MDF, so formaldehyde in MDF is inevitable.
What happens to the MDF when it gets wet?

The first thing we need to know is that MDF is not waterproof. MDF is very susceptible to mildew in humid environments, especially if the edges are not tightly sealed. If it is in direct contact with water, it absorbs water and expands, resulting in cracking damage.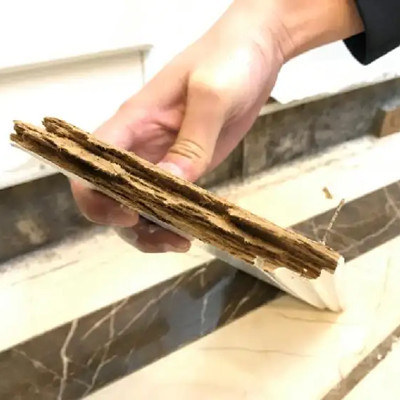 Water absorbing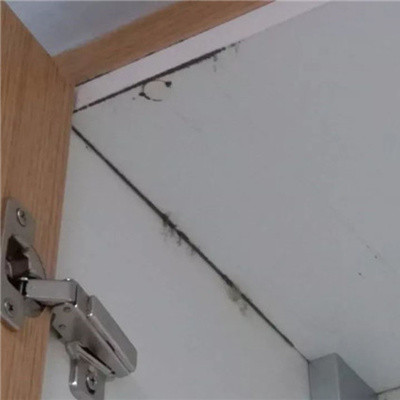 Get mildew in the cabinet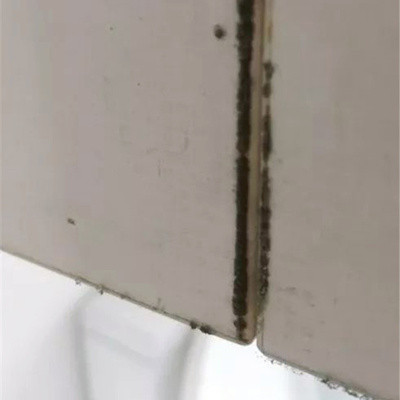 Get mildew on the cabinet door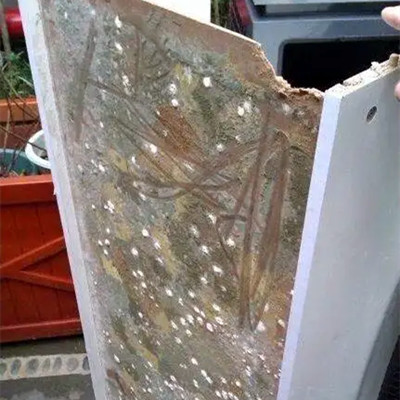 Moldy backboard
You might be thinking, what else do I have other than MDF?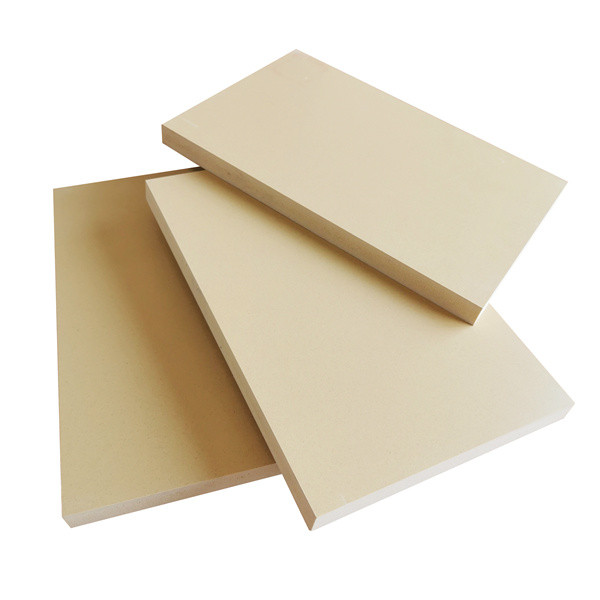 WPC foam board (WPC board), maybe not many people know it. WPC foam board, also called wood plastic composite board, is a hard expanded plastic PVC board.
Its main components are polyvinyl chloride (PVC), additives, and a small amount of wood or bamboo powder. It is the wood powder that gives the WPC foam board a natural wood-colored appearance that looks like MDF.
Thanks to the foaming production process, the WPC foam board has a light weight, and a uniform and stable closed-cell structure. What is more valuable is that it is a waterproof, mildew-proof, termite-proof building board, suitable for use in humid environments and outdoors, such as cabinet boards, marine furniture boards.
The WPC foam board is self-extinguishing from fire, and the flame-retardant enhanced version of the WPC foam board can reach the Class A of the ASTM E84 standard.
· Highly Processable
For the manufacture of furniture, or for use as decorative wall panels, the ease of processing of building boards is very important. While WPC foam board is highly processable, it can be easily drilled, nailed, sawed, cut, grooved, glued, sanded, painted.
· Surface Optional

In addition to the common smooth surface, WPC foam board also has wood grain texture, matte texture and sanding finish. Give furniture makers and designers more options.
MDF achieves decorative effect by laminating with melamine skin. WPC foam board can also do the same. It obtains a WPC foam board with a decorative surface by lamination, which allows it to have a more diverse design, such as wood grain finish, marble finish, or sparkling finish. For more laminated WPC foam board, please click
What is PVC Foam Board Laminate?
For example, the picture on the left below shows a white melamine MDF. MDF needs to undergo secondary processing to get a colored sheet. However, WPC foam board only needs to adjust the production process to directly produce the board with color, as shown in the following right picture. This is a WPC co-extruded foam board, the color of the core is the color of natural wood powder, and the color of the skin can be white or customized.

If you are looking for a building board that is waterproof, termite-resistant, corrosion-resistant, easy to maintain, and has a longer service life, we strongly recommend that you choose WPC board. It has almost no restrictions on the use environment and has a wide range of applications. If you are hesitant to replace the material, you are welcome to contact us for a free sample. I believe it can help you make a choice.
Boardway
is a Chinese manufacturer and supplier of PVC foam board. We have more than 15 years of experience in the manufacture and application of PVC foam board and other plastic sheets. If you would like to know more about PVC foam board, or you have the needs of custom PVC foam board, please feel free to WhatsApp Helen at +86 13828266785 or email us at sale@boardwaybuilding.com.
Boardway Processing Services
1. Cut to size and CNC engraving
2. Silk screen printing, digital printing, painting
3. Thermal processing, bending, embossing
4. Pre-drill, nail, screw and assemble
5. Sanding, PUR lamination, PVC edge banding
6. Corners and edges rounding, chamfering, grooved and tongued