The Uses of PVC Foam Board in Indoor and Outdoor Decoration
Share
From

www.boardwaybuilding.com
publisher

Boardway
Issue Time

Jul 22,2022
Summary
PVC foam board has the advantages of waterproof, flame retardant and easy processing, making it an ideal material for indoor and outdoor decoration. Let's take a look at some of its use cases.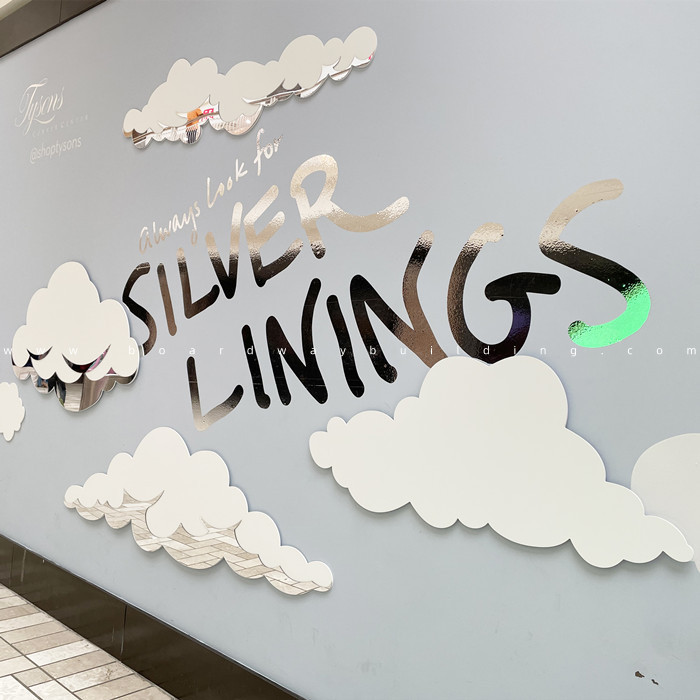 PVC foam board
, also known as expanded PVC board, foamex PVC sheeting. It is a rigid closed-cell plastic sheet made of polyvinyl chloride (PVC) as the main raw material. We divide it into three types of PVC foam board: PVC celuka board, PVC free foam board, PVC co-extrusion board according to different manufacturing processes.
The reason why PVC foam board can be an ideal alternative to traditional wood board is that it is lightweight for easy use and installation, waterproof and corrosion resistant for durability and maintenance-free, self-extinguishing from fire, processable with common tools, printable, and paintable.
In previous blogs, we shared the use of PVC foam board in printing and sign, and the use of PVC foam board in cabinet furniture. These are the two most widely used application areas of PVC foam boards. Common uses include outdoor sign boards, display boards, substrate panels, commodity display racks, exhibition booths, kitchen cabinets, bathroom cabinets, furniture board for marine and humid environment, and outdoor furniture.
However, the use of PVC foam board is not only that, it can be used in all areas where wood boards can be applied. In this blog, we will talk about the use of PVC foam board in indoor and outdoor decoration.
PVC foam board as decoration in public places

The common colors of PVC foam board are white and black, it can also be in various colors. And the common size of PVC foam board is 4x8 feet (or cut to size on demand). It can also be customized in size, with widths of 1220mm, 1560mm and 2050mm, and unlimited lengths. Optional colors and sizes allow PVC foam board to add more possibilities for decorative use.
If it is not convenient to buy colored PVC foam board or the color you need is not available, then you can try to paint the PVC foam board, which may also be a very good solution. For example, as shown in the picture below, PVC foam board is used as wall decoration in shopping malls. In the first picture, the PVC foam board is cut into the shape of a cloud and pasted with a silver mirror film. The PVC foam board in the second and third pictures is painted white and blue for a colored and glossy visual effect.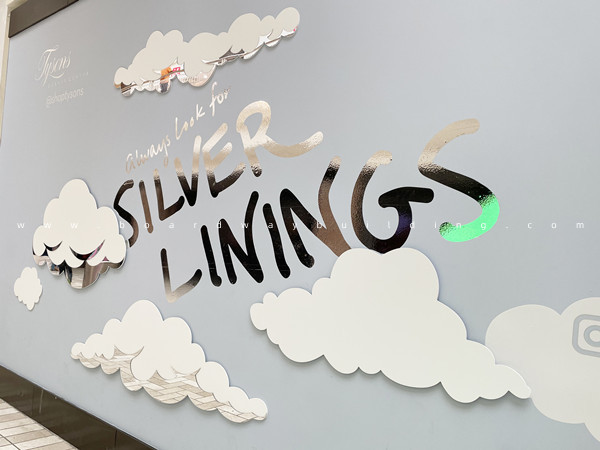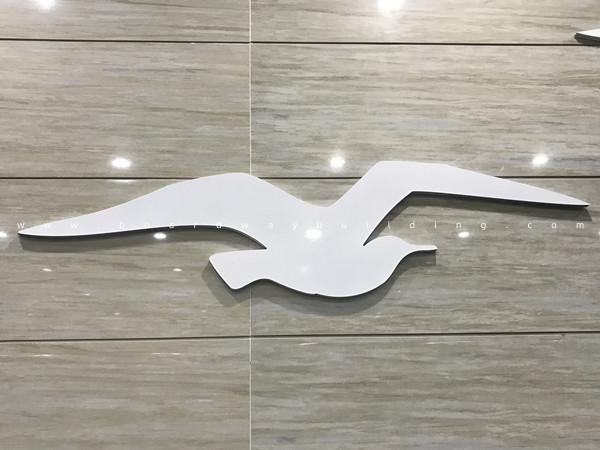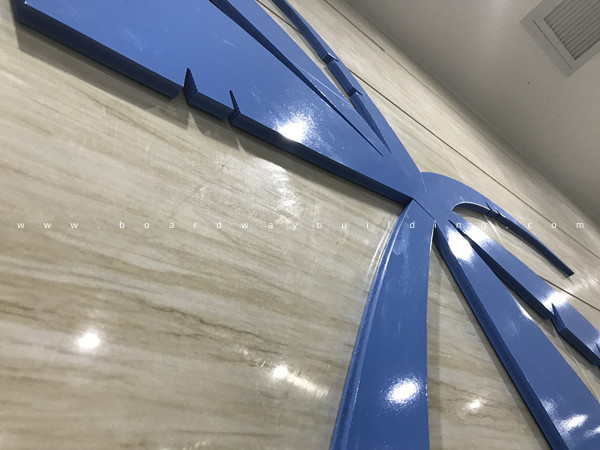 PVC foam board as interior finish

Play a beautiful decorative role
PVC foam board is highly processable. Only one CNC machine is needed, and the PVC foam board can be cut into any shape, slotted, grooved, hollowed out, drilled, etc. In addition, it can be manufactured into laminated PVC foam board by PUR lamination process. The laminated surface material can be PVC film, HPL, aluminum sheet, acrylic sheet, PET sheet. Different surface materials endow the PVC foam sheet with more colors, patterns, textures and functions, which can meet the decoration preferences of different consumers.
For example, the first picture shown below is a white PVC foam board with a thickness of 20mm processed into a hollow board (openwork panel) and placed in the living room. It is both a divider between the different living areas and an aesthetically pleasing addition.
The second picture shows a very stylish ceiling design. How easy is it to install in fact? Only 3 steps are required. First cut the 3mm PVC foam board into strips. Second, fix the foamed PVC profile on the ceiling. Third, use an air nail gun to nail the PVC strip to the PVC profile.
And in the third picture what we see is a laminated PVC foam board used as a wall panel. PVC foam board laminated with PVC film with tongue-and-groove, can be easily assembled to interior walls.
Play an actual functional role
PVC foam board has good impact resistance and durability, so it is not only a decorative building material, but also a functional and practical building material.
The three pictures below were taken in a model room we made in our company. We apply PVC foam board as much as possible to the interior finish and furnishing of this model room, such as bedroom doors, cabinets and wardrobes, sauna doors, stair grilles, wall panels, ceilings, etc.
PVC foam board as outdoor decoration

Unlike wood panels, PVC foam boards can be used outdoors. The common PVC foam board is completely sufficient for indoor use. For outdoor use, we would like to recommend the anti-aging enhanced PVC foam board. It can effectively reduce the damage caused by ultraviolet rays and climate, prolong the service life and maintain the appearance.
Boardway
is a Chinese manufacturer and supplier of PVC foam board. We have more than 15 years of experience in the manufacture and application of PVC foam board and other plastic sheets. If you would like to know more about PVC foam board, or you have the needs of custom PVC foam board, please feel free to WhatsApp Helen at +86 13828266785 or email us at sale@boardwaybuilding.com.
Boardway Processing Services
1. Cut to size and CNC engraving
2. Silk screen printing, digital printing, painting
3. Thermal processing, bending, embossing
4. Pre-drill, nail, screw and assemble
5. Sanding, PUR lamination, PVC edge banding
6. Corners and edges rounding, chamfering, grooved and tongued