Can PVC Foam Board Be Used for Flooring?
Share
From

www.boardwaybuilding.com
publisher

Boardway
Issue Time

Jun 6,2023
Summary
PVC foam boards are generally not recommended as a flooring material for high traffic areas or heavy duty applications. However, there is a non-slip PVC foam board that is specially used as a mobile platform floor.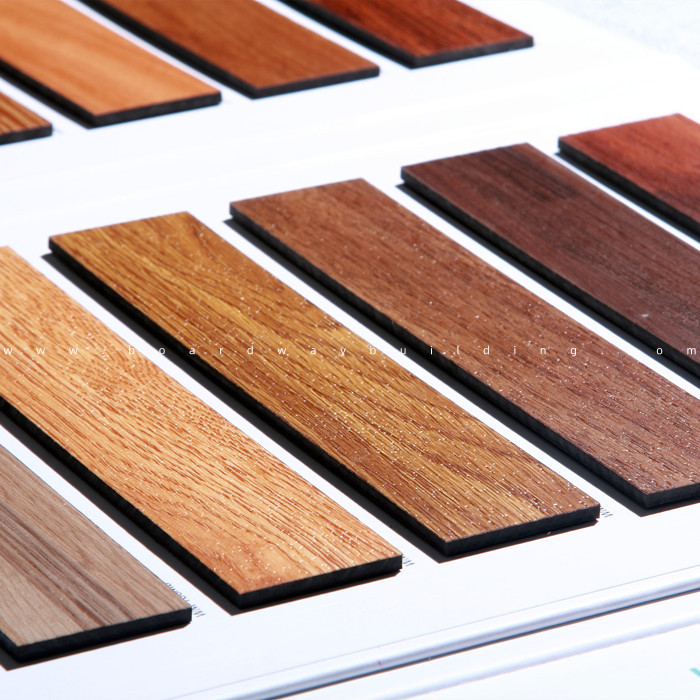 Common PVC foam boards on the market usually have a smooth surface and a density between 0.45 and 0.6g/cm3. They are widely used in sign and display, cabinets, wall panels, interior decoration design. For our factory, we call this type of PVC foam board "standard PVC foam board".
Standard PVC foam board is not an ideal material for flooring.
First, it may not have the necessary durability to withstand the impact of heavy foot traffic, furniture moving, or objects being dropped on the surface. It is not as resilient as dedicated flooring materials designed for such purposes.
Secondly, it may lack stain resistance, making it more prone to absorbing spills or staining. This can be problematic in flooring applications where spills or accidents are common.
Thirdly, PVC foam board with a smooth surface may not provide the desired level of slip resistance, especially in areas where water or other liquids are present, which can compromise safety.
Lastly, over time, It may show signs of wear and tear, such as scuffs, scratches, or indentations, reducing its longevity. While it can be used as a substrate or underlayment for certain flooring materials, it is typically not suitable as the visible, top layer flooring material itself.
Although standard PVC foam boards are not suitable for flooring. But we provide PVC foam board specially for mobile platform / stage floor. Click
here
to learn more.
The non-slip PVC foam sheet for mobile platforms is an upgraded version of standard PVC foam board, designed specifically for building durable and safe floors. It features a non-slip embossed surface, making it suitable for areas where slip resistance is essential.
The material is waterproof, moisture-proof, and corrosion-resistant, providing durability and longevity. The raw materials of the PVC foam board are adjusted to enhance strength, toughness, and resistance to pressure, impact, and UV rays. With a custom embossing roller, the non-slip texture is directly applied to the panel, ensuring safety while minimizing maintenance requirements. It is important to pair the PVC foam board with a sturdy metal frame for optimal load-bearing capacity and prolonged service life.
The two gifs below are the video feedback from customers. He bought our PVC foam board for flooring to test. It can be seen that the performance is very satisfactory.
Can PVC foam board be used as a substrate for floors?
Yes, PVC foam board can be used as a substrate or underlayment for certain types of flooring. In flooring installations, a substrate is a layer or base that provides stability, support, and a smooth surface for the final flooring material. PVC foam board can serve as a suitable substrate for specific flooring applications, especially when combined with appropriate surface treatments or additional layers.
Here are a few scenarios where PVC foam board may be used as a substrate for flooring:
1. Laminate Flooring: PVC foam board can be used as an underlayment for laminate flooring installations. It provides a stable and level surface, helps to reduce noise transmission, and can offer slight cushioning underfoot.
2. Vinyl Flooring: PVC foam board can be used as a substrate for vinyl flooring, particularly in floating floor installations. It helps to create a smooth and stable surface for the vinyl planks or tiles to adhere to.
3. Carpeting: PVC foam board can serve as a suitable substrate for carpet installations. It provides an even surface for the carpet to be laid on and helps to minimize unevenness or imperfections in the subfloor.
It's important to note that when using PVC foam board as a substrate for flooring, proper installation techniques and compatibility with the specific flooring material are crucial. The foam board should be properly secured, seams should be sealed, and any manufacturer's recommendations or guidelines should be followed.
To sum up, the standard PVC foam board is not suitable for flooring, it is an ideal material for advertising and interior decoration. The PVC foam board to be used as the floor can use Boardway's non-slip PVC foam board for mobile platforms, which can meet the conditions of load bearing, strength, durability and safety.
Boardway
is a Chinese manufacturer and supplier of PVC foam board. We have more than 15 years of experience in the manufacture and application of PVC foam board and other plastic sheets. If you would like to know more about PVC foam board, or you have the needs of custom PVC foam board, please feel free to WhatsApp Helen at +86 13828266785 or email us at sale@boardwaybuilding.com.
Boardway Processing Services
1. Cut to size and CNC engraving
2. Silk screen printing, digital printing, painting
3. Thermal processing, bending, embossing
4. Pre-drill, nail, screw and assemble
5. Sanding, PUR lamination, PVC edge banding
6. Corners and edges rounding, chamfering, grooved and tongued
Click
here
to visit our factory.